DigitalTrains™ offers a streamlined approach to assessing and designing crash energy management systems for trains, aiding manufacturers and operators in achieving compliance with EN15227, the standard for Crashworthiness of rail vehicles. The platform's tools and extensive library of pre-existing solutions, including energy-absorbing devices like hydraulic buffers, polymer springs, and deformation tubes that form coupling interfaces, provide practical support for meeting this standard.
Many of the standard devices in the libraries have already been tested in an ISO17025 laboratory, with test results and simulation results correlated in compliance with EN15227. This saves both time and cost for users, allowing for a more efficient route to meeting regulatory requirements.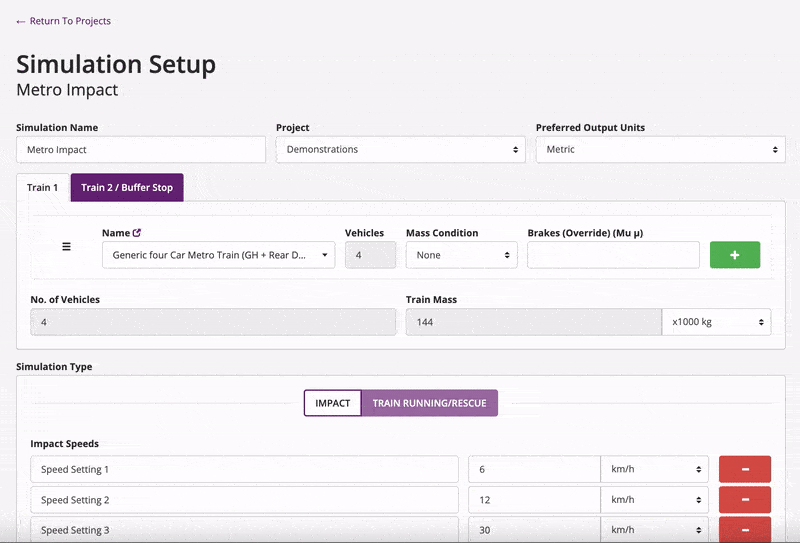 IMPACT SIMULATION SETUP
DigitalTrains™ streamlines the process of setting up impact simulations between moving and stationary trains or trains and buffer stops. Users can choose from extensive libraries of pre-existing solutions, such as energy absorption devices, coupling interfaces, vehicles, and trains.
Alternatively, users can create custom solutions using integrated tools or uploaded data, allowing them to address unique requirements and enhance the accuracy of their simulations.
DigitalTrains™ enables users to run single or multiple impact simulations under various load conditions, catering to diverse requirements and promoting efficient rail design.
ENERGY ABSORPTION DEVICES LIBRARY
DigitalTrains™ contains a wide range of verified energy absorbers, providing users with the foundation for designing crashworthy trains. Users can upload their own force-deflection data or manually input device characteristics to tailor their solutions.
DigitalTrains™ enables the optimisation of hydraulic couplers, improving energy absorption performance during impacts.
For advanced validation, users can request plug in super elements of Coupling Interfaces for third-party finite element software like LSDYNA or Altair's Radioss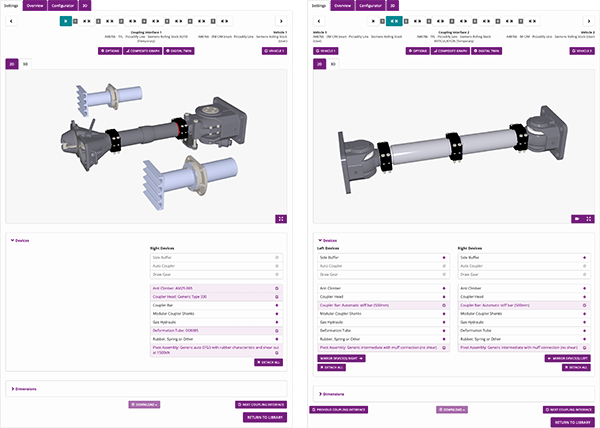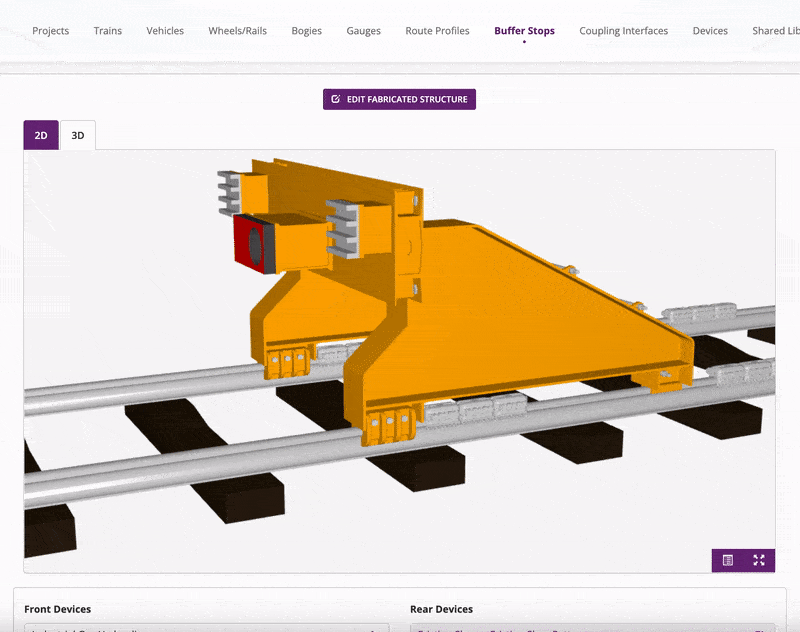 TRAINS INTO BUFFER STOPS
DigitalTrains™ offers an extensive library of fixed and sliding buffer stop types, allowing users to create or populate buffer stop data for their simulations.
Users can visualize their buffer stop setup in 2D or 3D formats, and easily add energy-absorbing devices to the front of buffer stops for enhanced safety.
The platform enables automatic calculation of force, displacement, and friction shoe layout for sliding buffer stops, providing comprehensive insights for effective crash energy management.
IMPACT SIMULATION RESULTS
Access comprehensive impact simulation results, including force vs. displacement charts, and optimize gas hydraulic devices to reduce force.
Analyse and optimize crash energy management systems in line with EN15227 requirements.
Compare the crashworthiness of different trains to find cost-effective and time-saving solutions by using standard devices.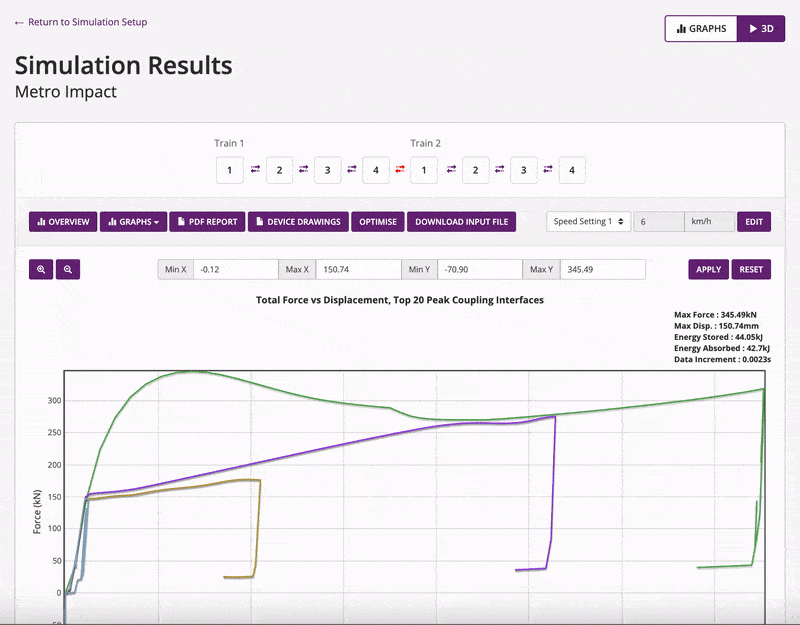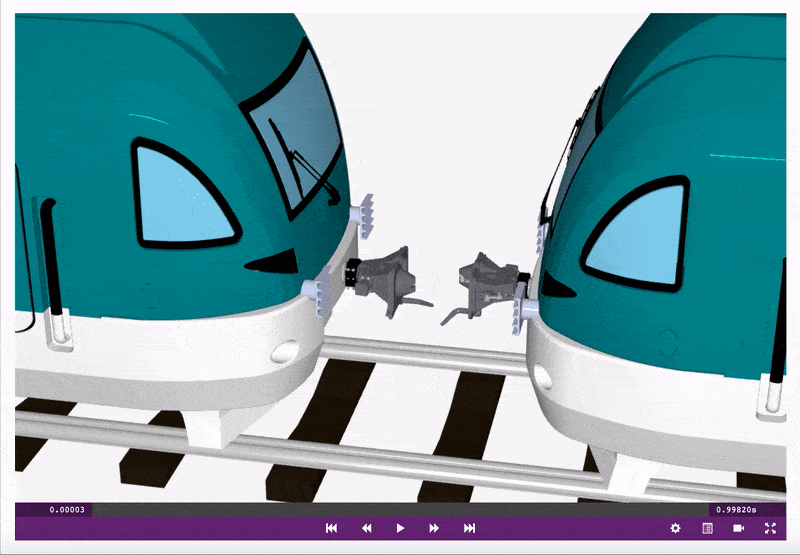 3D VISUALISATION
DigitalTrains™ allows users to visualize train impacts in 2D or 3D formats, providing detailed insight into collision dynamics.
Zoom, pan and remove layers to inspect individual devices, coupling interfaces or buffer stops to evaluate the effect on all elements of the train.