"Train running" is a term DigitalTrains™ have adopted to cover any non-impact train operation. DigitalTrains™ can simulate the train's performance under braking and tractive events on a defined rail track geometry termed as a 'Route Profile'. Route profiles are user defined and may consists of both vertical and horizontal geometry.
DigitalTrains™ has tools to create different braking and tractive characteristics against train velocity, distance travel, time or location on a route. For example, DigitalTrains™ can calculate side buffer forces around curves or coupler forces due to braking, the results can be shown graphically or shown as an animation revealing the interaction at an interface between physical features such as gangways.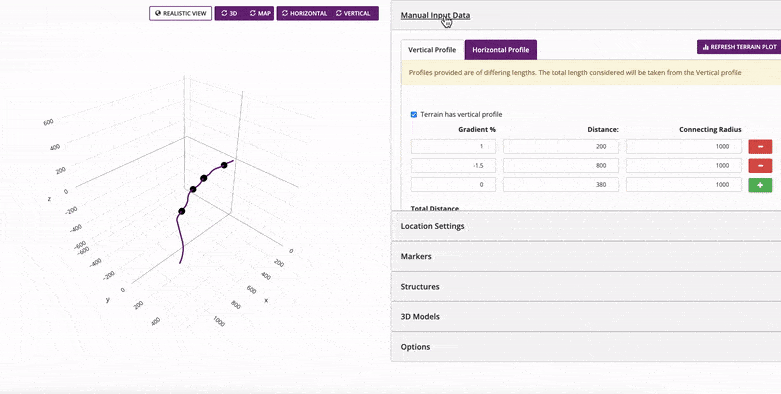 Virtual Railway Route
Create route profile using the tools provided;
Enter 3D survey data.
Manually enter curvature and length of track using the tools provided to calculate transition curves and super elevation for a given line speed.
View a routes horizontal or vertical profiles or in 3D.
Design a route by directly interacting with online maps and automatically upload elevation.
Upload GPS data and review with online maps.
Train Brakes & Traction Characteristics
Define the train's brakes and traction characteristics and activate at different positions along the track or after a defined time. Trains can be given multiple brake and traction characteristics and can be defined against time, distance or the trains velocity.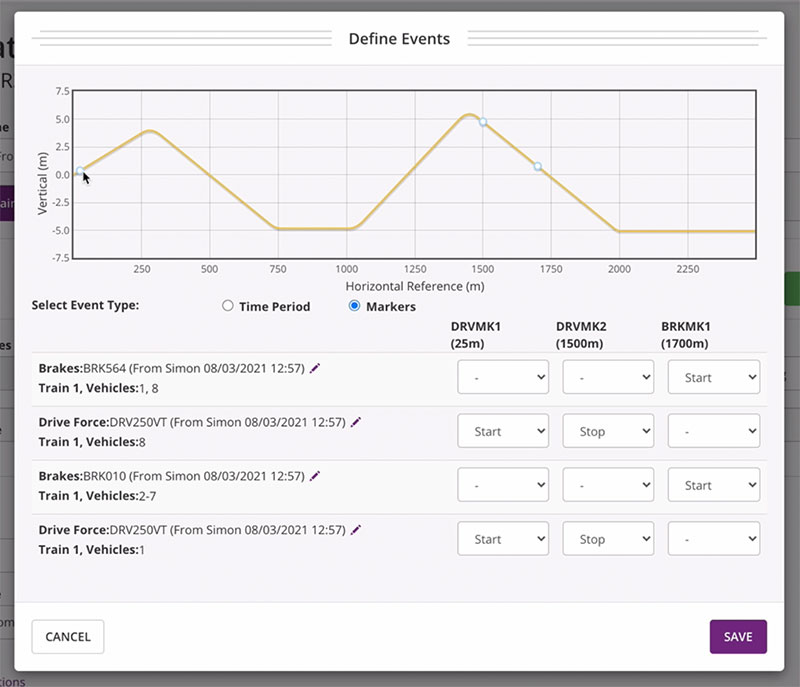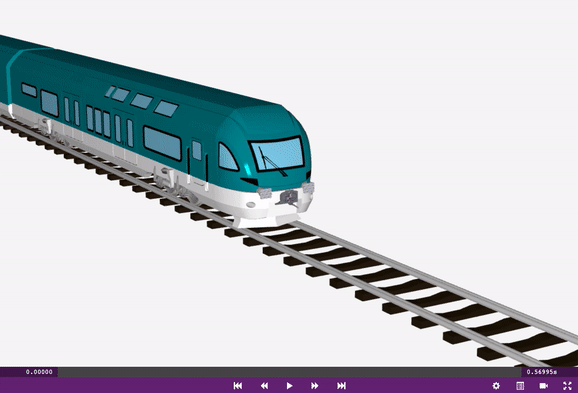 3D Representation of Simulated Train Running
3D animation can be used for close inspection of entire vehicle reaction. Both centre coupler and side buffer and draw gear arrangement can be inspected.
Train running simulations allow for analysis of events such as train rescue, buffer head misalignment and vehicle end interaction required for gangway design.